SERVICES
At VIDA Eyecare, a comprehensive eye exam links your overall health to your eye health. Our doctors are passionate about providing excellence on all levels of education and clinical care.
Comprehensive Eye Examinations
A thorough eye examination includes several different tests to determine full vision efficiency and eye health. Below are aspects of your vision that will be assessed at your eye exam.
Eye Health Assessment
The eye, neural pathways, and eye pressure are evaluated to determine the presence of eye conditions such as glaucoma, cataracts, diabetic retinopathy, retinal detachment, and other underlying health conditions. Retinal photos are included in every comprehensive exam. These images are taken by a state of the art retinal camera. The eyes are the only place in the human body where your optometrist can see live nerves and blood vessels without interventional surgery. By looking at the back of the eye, we are able to detect the presence of eye conditions such as glaucoma, cataracts, macular degeneration, and underlying health conditions that may affect the eyes such as diabetes and high blood pressure.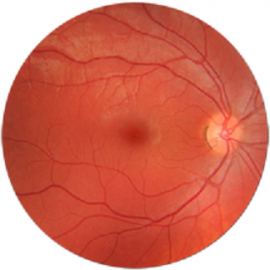 Eye Focusing Skills
Do the eyes maintain clear vision at varying distances? Rapid automatic eye focus adjustment is critical to learning, reading, writing, sports, etc. Deficiencies can cause visual fatigue, reduced reading comprehension, and/or avoidance of close work or other activities. Evaluations will be made based on your daily visual needs.
Refractive Status
Evaluations are made for nearsightedness, farsightedness, astigmatism, and the benefits of glasses and contact lenses to obtain optimal vision. Recommendations for suitable frame and lenses will be made by your optometrist and our optician.
Eye Teaming Skills
Assessments are made to determine how the two eyes work as a team. Weakness in binocular (two-eyed) vision and eye teaming skills can cause numerous difficulties. Symptoms of binocular vision problems include double or blurred vision, headaches, eyestrain, and trouble with focusing.
LATISSE©
Are your lashes thinner than they used to be? You are not alone. Aging can also affect your eyelashes. A woman's average lash length and thickness start to decrease between her 20s and 30s.
LATISSE© has been shown to treat eyelash hypotrichosis or a reduction or loss of eyelashes.
What is LATISSE©?
LATISSE© is a prescription eyelash product approved in Canada to grow your natural eyelashes fuller, longer and darker.
Results in just 8 weeks
Clinical trials have shown that LATISSE© can provide significantly improved lashes within two months, with regular daily use. By the end of four months, lashes were 25% longer, 106% fuller and 18% darker with 78% of trial participants experiencing an improvement in overall eyelash prominence.
How does LATISSE© work?
LATISSE© is believed to prolong the anagen phase, which is the active growth phase of the eyelashes.
Call our office for a consultation with our optometrist for LATISSE© today. 604.558.3930

Dry Eye Disease Treatment
What is it?
Dry eye disease is a condition where the body is not able to produce enough healthy tears to protect the front surface of the eye and provide good quality vision. The tear film is crucial to good vision as well as a healthy and comfortable front surface of the eye.
What are the symptoms?
Many patients often come into the office complaining of red, gritty, sandy and irritated eyes. Other symptoms include blurred or fluctuating vision, itchy eyes, and tired eyes when reading or using the computer. Patients who wear contact lenses will feel discomfort when wearing their lenses.
What causes it?
Contact lenses, computer users, eye surgery, increased age, hormone changes, medications, allergies, auto-immune diseases.
How is it treated?
There are many therapies available to treat dry eyes and the right therapy is dependent on the cause of the type of dry eye condition. Common therapies are a combination different methods including:
artificial tears
nutritional supplements
lifestyle changes
topical medications
prescription medications
Our office has a Dry Eye Program that is tailored to each patient's dry eye needs. Ask our staff for a consultation with one of our optometrists to make your vision more clear and your eyes more comfortable.
Children's Eye Exams
It is recommended that children start seeing an optometrist from the age of 6 months and annually thereafter. Vision is a learned phenomenon and it is important to ensure that the eyes and vision are progressing appropriately at each stage of development. Different tests are used to accommodate the age of the child. The BC Medical Services Plan provides annual coverage for all children between the ages of 0-18 to see an optometrist.
Contact Lenses Fitting and Evaluation
A contact lens evaluation can be done at the same time as your eye examination if you are an existing wearer. For patients interested in wearing contact lenses, we offer a consultation (fitting), insertion/removal training, and follow-up care.   It is important to know that not all contact lenses are created equal and switching to a new product requires a new fitting to ensure safe and comfortable wear.
Eye Emergencies
Our clinic accepts walk-in emergency patients. Due to the proximity of our clinic to the Vancouver General Hospital Eye Care Centre, we are able to make timely referrals for surgery if necessary
Laser Eye Surgery Co-Management (Lasik / PRK)
Have you ever wondered if you are a candidate for laser eye surgery? This question can be answered during your eye exam. If you are found to be a good candidate, our doctor can make recommendations to surgeons in your area.
Fitting and Dispensing Prescription Eyewear
You are welcome to visit our dispensary to try on eyeglasses or sunglasses. We carry high quality eyewear collections from around the world and we also work with all of the major lens manufacturers. Our licensed optician will recommend a quality product based on your prescription, visual needs, and budget.
Lifestyle Recommendations for Eye Health
You will be advised on certain lifestyle modifications based on the evaluation with your optometrist. Some changes include diet, vitamins, and workplace set up.
Here are some tests we run to make sure your eyes are in tip top shape:
Refractive Status
Checks for nearsightedness, farsightedness, astigmatism
Visual Acuity at Near Distance
Can you see with a clear sight at near distance when writing, close work, etc?
Visual Efficiency
Are your eyes coordinating and focusing to their maximum capacity?
Eye Focusing Skills
Do the eyes maintain clear vision at varying distances?
BOOK AN APPOINTMENT TODAY